Driving Lessons in Cork
For Pre-Test Lessons Call Dermot on 085-7147089
For Beginner / Regular Driving Lessons Call Alan on 083-1449739
Call to discuss getting the best quality driving lessons at a very reasonable price.
At Mills Motoring, our aim is to get you passing your driving test as fast as possible in the first go. Our aim is to get you to a point where you don't need us anymore! Not just to pass your test, but to stay accident free for the rest of your driving life.
We provide training that lets our students learn quickly, without stress. Lessons are provided in a friendly, structured way. As fully qualified members of the Institute of Advanced Motoring, our aim is to provide driving instruction that makes your driving experience more enjoyable and safer for years to come.
We believe that no matter how good a driver you are, there's always room to improve. This is why our students have one of the highest first-time pass rates.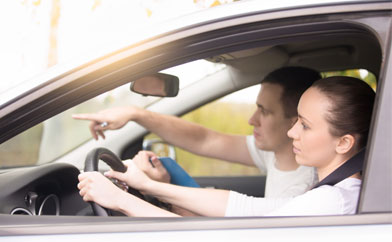 Why We're One Of Cork's Top Schools
Pass the First Time: Over 90% of our clients have passed their first-time test after taking lessons with us.
Personal Attention: We take a personal interest in our student's success. Our instructors are there to help them succeed, to enjoy their lessons without stress.
Great Instruction: Our instructors are experienced, patient and understanding. Our Driving school instructors encourage a stress free driving lesson/ learning atmosphere which allows our driving learners to make progress quicker and without pressure.
Door to Door Service : Our driving instructors don't need you to come to your driving lesson but we provide a door to door service for your driving lessons.
Driving Skills: Learn advanced driving skills that will keep you safe throughout your driving life.
Driving Lessons and Employment
We Cover All Routes in Cork, including:
Sarsfield Road-Wilton Driving Test Centre
Ballincollig
Mallow
Skibbereen
When you are taking driving lessons you will be taken through your local route numerous times — so that you'll know it like the back of your hand. So that by the time your test comes up, it'll come naturally to you!